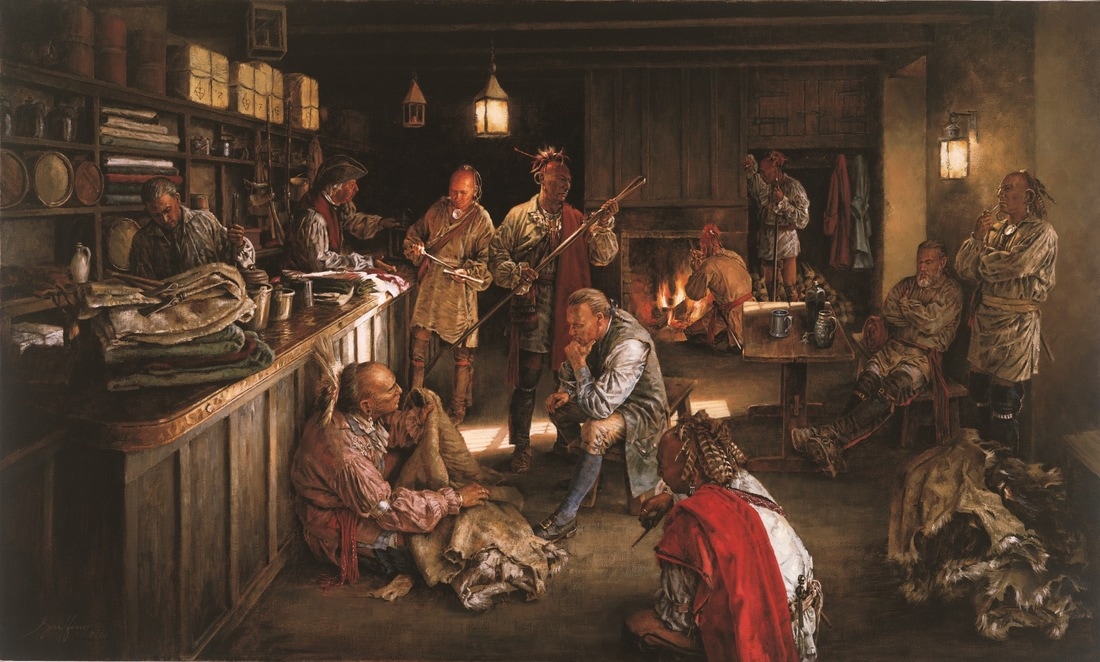 The Fort Schuyler Trading Company is a very small coffee roasting company that offers the following:
• The highest quality organic, unprocessed and natural products we can procure namely;
coffee
, tea, herbs, spices, maple syrup, maple sugar, raw honey, beeswax candles, natural skin care products, handmade soap, essential oils, 100% organic cotton twill, and
natural stone tile
.
• Americana, ephemera, primitives, antique and vintage jewelry, watches, coins, musical instruments, edged weapons, collectables, original art and work from artisans and craftsmen around the world.
• Promotional, personalized and custom decorated apparel and accessories. This includes, but is not limited to; t-shirts, jackets, vests, hats, caps, polo shirts, golf shirts, sweatshirts, hoodies, tote bags, aprons, lab coats, chef coats, uniforms, fleece jackets, fleece vests, fleece blankets, sweatshirt blankets, team uniforms, dance wear, spirit wear, cheerleading uniforms.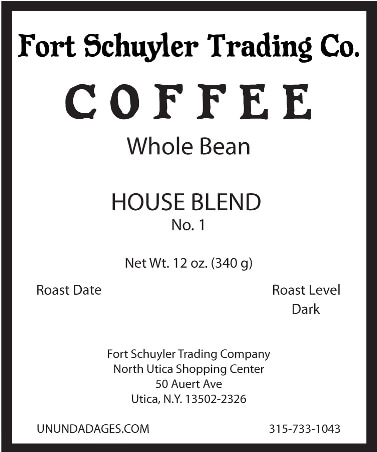 Fort Schuyler Trading Company
North Utica Shopping Center
50 Auert Ave.
Utica, N.Y. 13502-2326


Monday - Friday: 12:00 PM - 6:00 PM

Saturday: 10:00 AM - 3:00 PM

Phone: 315-733-1043
Email: info@unundadages.com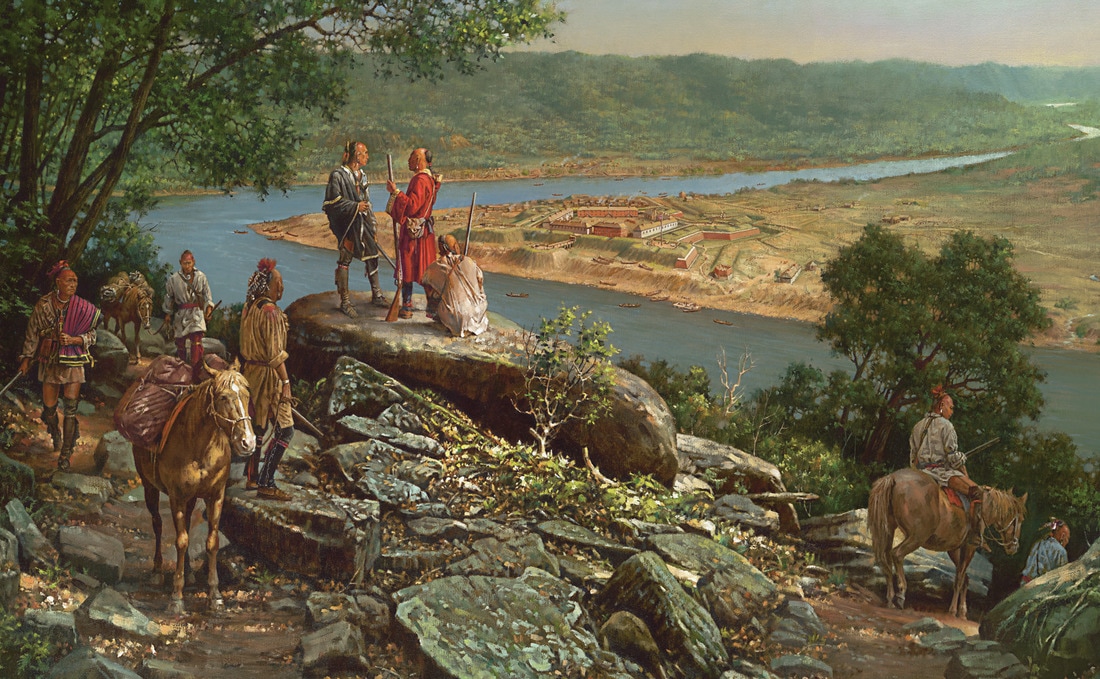 Fort Schuyler History

The Mohawk River flows eastward through north-central New York State for approximately 150 miles before it empties into the Hudson River a few miles north of what is now called the city of Albany.
The river (and the valley it flows through) is named for the Mohawk Nation (the Kahniakenhaka or "People of the Flint Place") of the Iroquois (the Haudenosaunee aka "People of the Longhouse") Confederacy. About 90 mile west of where the Mohawk empties into the Hudson, there was a vital fording place at a bend in the river that the Kahniakenhaka called "Unundadages" which translates into "around the hill".
During The French and Indian War (1754–1763) in 1758, the British built a fort in the area of Unundadages named Fort Schuyler in honor of Colonel Peter Schuyler, uncle of Revolutionary War General, Philip Schuyler. In 1760 the fort was abandoned.
During the American Revolutionary War (1775–1783), Fort Stanwix (located in what is now called Rome, N.Y.) was renamed Fort Schuyler and the fort at Unundadages was then called Old Fort Schuyler. The name Fort Stanwix was returned to the fort in Rome when the war ended.
To be continued...
Images courtesy of Artist Robert Griffing and Publisher,
Paramount Press Inc.